The perfect jacket is always an item that a woman is looking for her wardrobe, and it's never easy to find.
Our aim was to propose a jacket with multi-purposes, both with a very masculine look but with a lot of feminine details. This is how the IRIS jacket was born. A blend of a Napoleon military coat and a 'peplum' dress to enhance the women's body. Femininity.
IRIS jacket's pattern was precisely calculated and developed to be a statement in each collection. Always present but never the same… thus timeless. We work on the shoulder's construction or deconstruction, fabrics, textures, length, embroideries, details to make it different each season but always with an intemporal idea.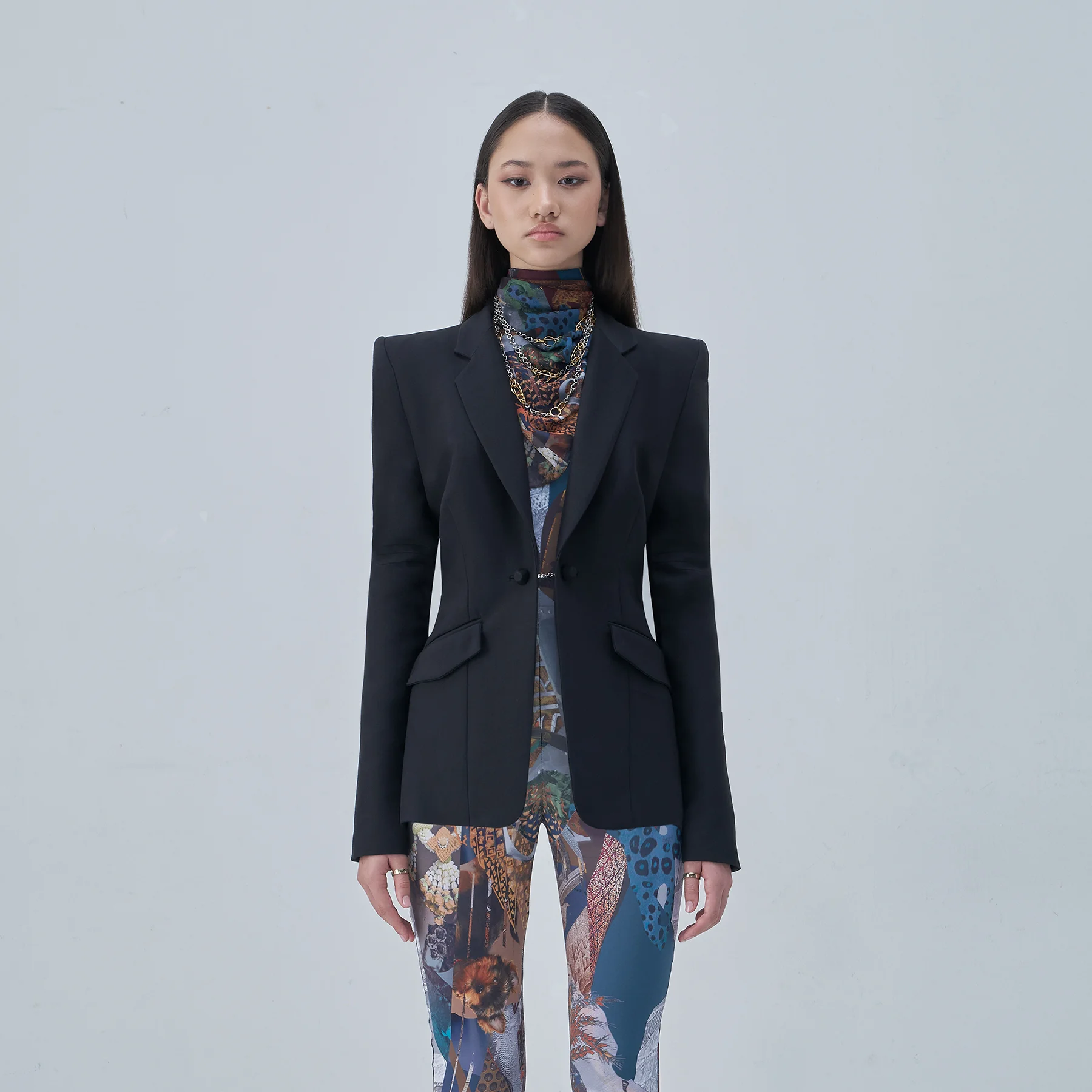 IRIS jacket in Spring/Summer 2014 Human DNA
In the Spring/Summer 2014 collection, the jackets were designed to accentuate the 'Human DNA' print. A sculpted fabric was added above the hip to highlight the narrow waist and the flared hip – a technique that creates an illusion of a new, striking line of the silhouette.

While in the Spring/Summer 2015 collection, the influence of 'Napoleonic' military uniform was apparent, featuring an asymmetric hemline with a cropped front and longer back – a design twist on the military uniform for a modern femme fatale look.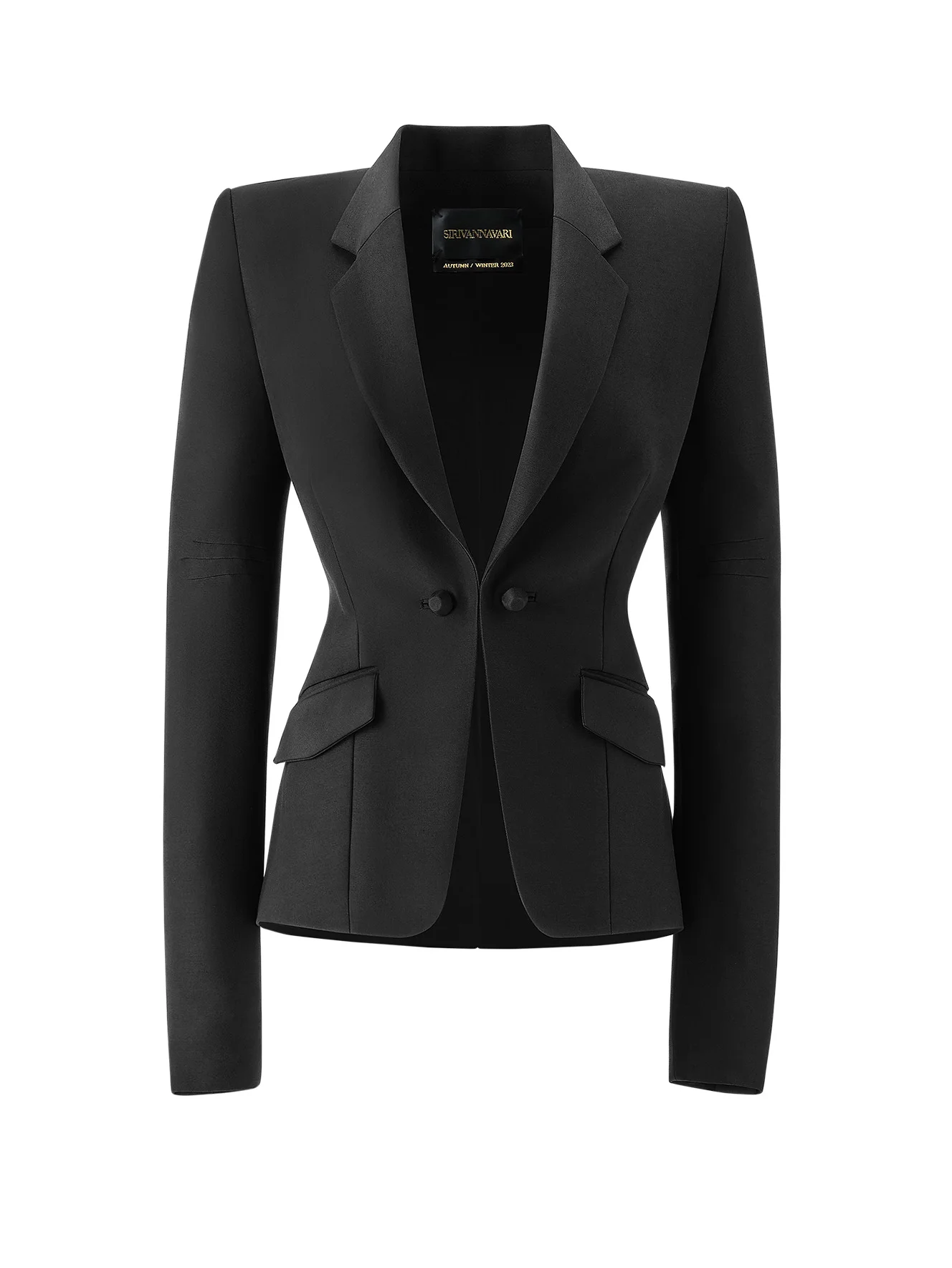 Spring/Summer 2016, Mystical Garden Collection
As the IRIS jacket came in a sleek silhouette with pointy shoulders, slim sleeves, a narrow waist and a flared hemline in Spring/Summer 2016 'Mystical Garden', 'French Flair' in Autumn/Winter 2020-2021, the influence of Power Suit in 1980s made it more Femme Fatale than ever with a narrow waist and curved, fluid collar, paired with flared knee-length trousers.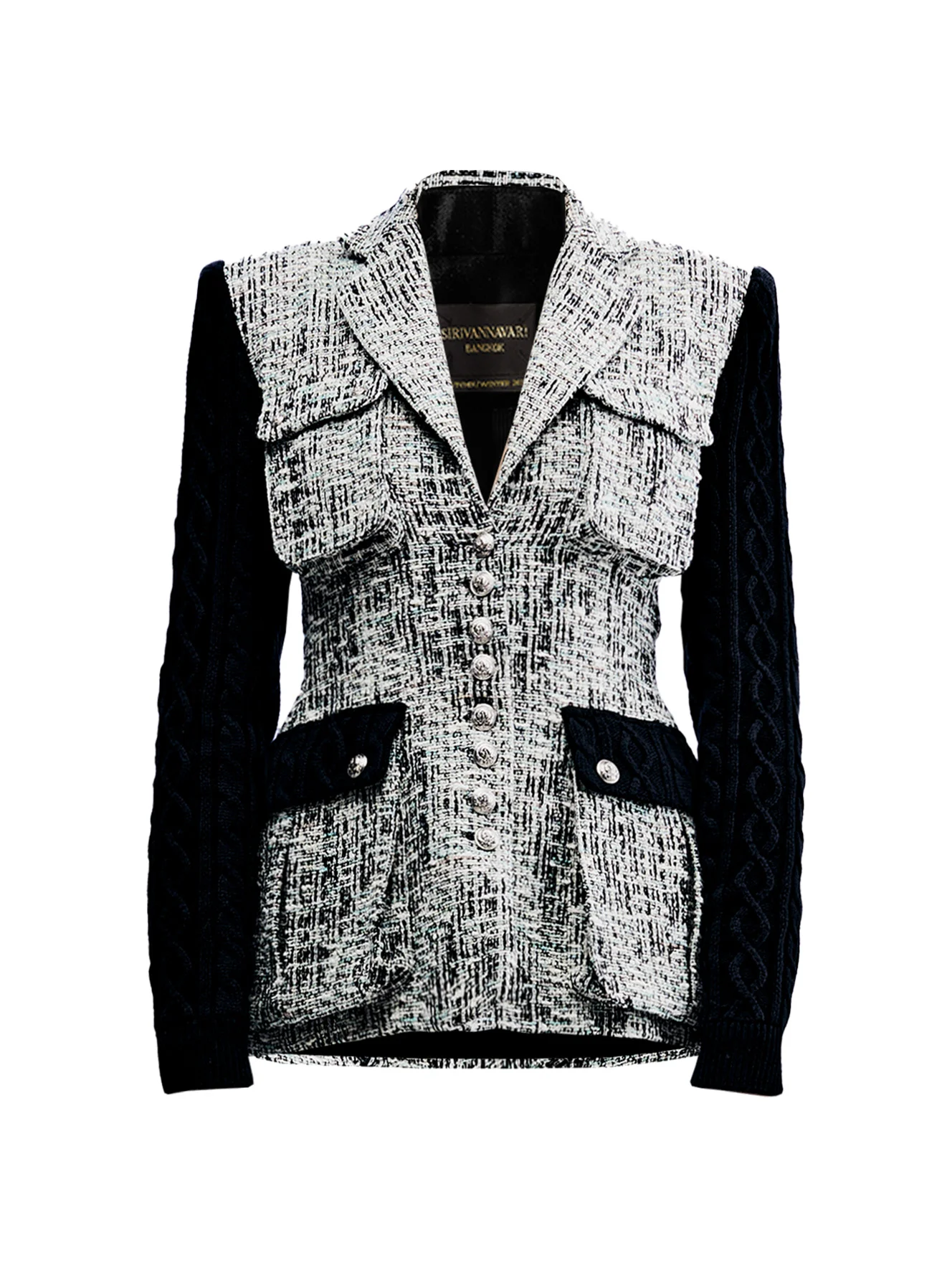 Spring/Summer 2016, Mystical Garden Collection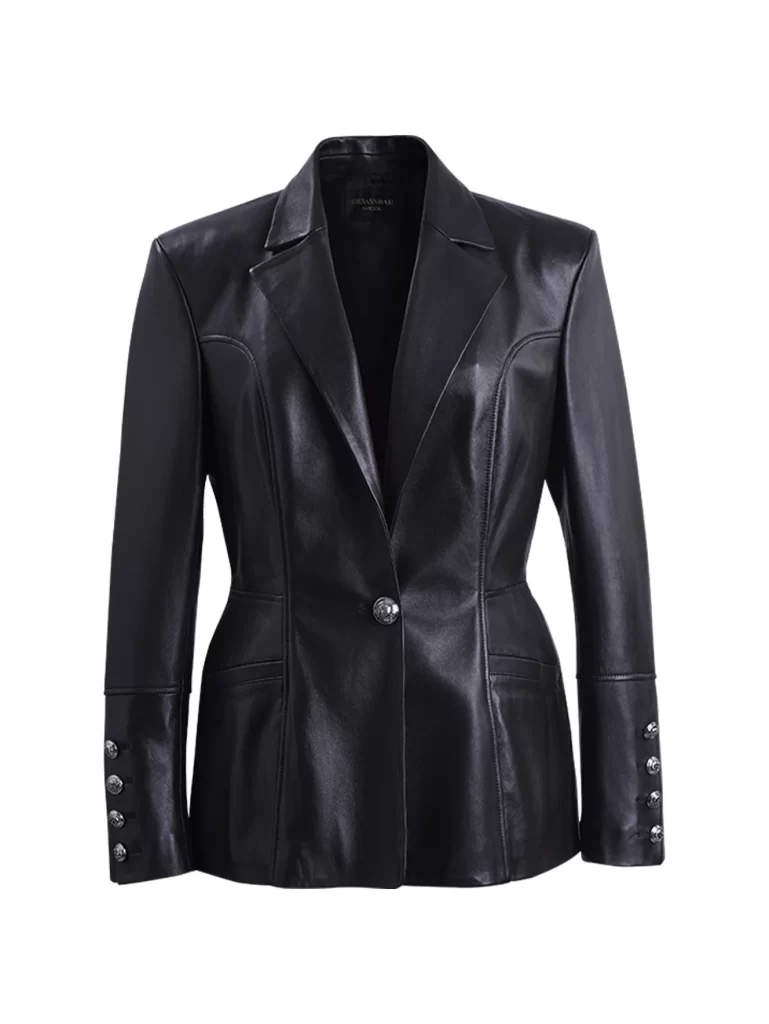 French Flair' in Autumn/Winter 2020-2021