SIRIVANNAVARI Atelier and Academy
SIRIVANNAVARI isn't SIRIVANNAVARI without its signature exquisite embroidery by the brand's in-house embroidery artisans. Working in various disciplines for various designs, the maison creates crystal embroidery for the collar and bodice of draped evening gowns, 3D sequin floral embroidery on bustier dresses, 3D beads embroidered on bolero jackets and a peacock embroidered on a jacket using gold thread, crystals and feathers as well as 3D appliqué.

With her visionary idea, in 2016 SIRIVANNAVARI Atelier and Academy was founded by the royal designer to play a vital role in developing its embroidery technique by combining Thai traditional embroidery craftsmanship with Western techniques.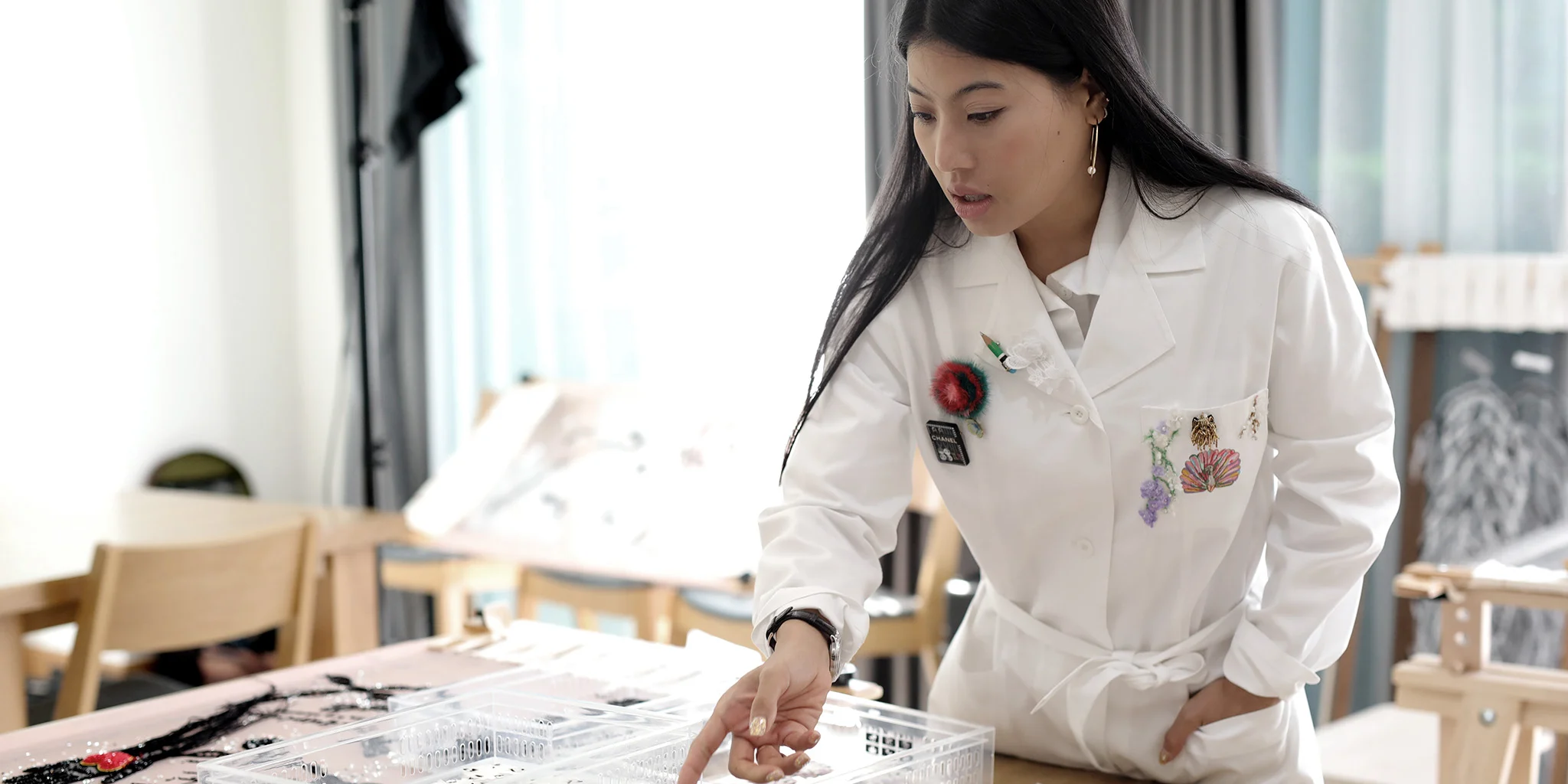 The academy continues to showcase its new techniques through SIRIVANNAVARI, be it French feather embroidery on clothes and hats, beads and sequin embroidery on tweed, silk satin, tulle and lace as seen in Mystical Garden the collection of Spring/Summer 2016 and gold thread embroidery injected into the Spring/Summer 2018 'Horse, Helen, Henri' collection.